I AM WHOLE
4-Week Intensive Workshop
Have you been on your journey for a while?
Yet get stuck along the way?
Learn a new way to approach your challenges and struggles along the way with our
Exclusive 8-Step Process "I AM WHOLE"
Through this process you will learn how to navigate your triggers from a place of wholeness and understanding and help you integrate the teachings to live a life filled with more consciousness and connection within and with others.
What are you waiting for?
The time is NOW!
Tia Fagan is a Conscious Parenting and Authenticity Coach and mom to twin daughters in their 20s. She has been coaching and guiding parents and nonparents since 2016. Through explorations and accessible tools, Tia helps people release the expectations and pressures that life has placed on them over the years, especially in their parenting. Tia's mission is to help parents reclaim their truth and inner knowing, empowering them to create peace, joy, and deeper relationships/connections within their family and life. Tia is Certified with Dr. Shefali Tsabary and the Jai Institute for Parenting. She is also the co-host of the podcast "Masks Off". She holds a Bachelor's in Engineering from UW-Madison and was a registered Professional Engineer. This pairing has allowed Tia to blend the analytical brain and the emotional heart into work that is accessible to all walks of life.
Kim Gross is a Certified Rapid Transformation Therapy Practitioner. Over the course of her life, she has been on a path of personal and spiritual growth in addition to seeking the larger meaning to life. This began as a child where she felt connected to the force of life but fell out of connection as she grew older and other areas of her life took over. Her authentic/true self was not good enough, so she started creating masks to cover who she really was. Her masks included performing, becoming a perfectionist, being an overachiever, people pleasing, competent mask, etc. Because of this, her true self became smaller and smaller and her light became dimmer over time. Soon after, Kim began to develop symptoms of anxiety, depression, and overeating; and later in life, she developed an autoimmune disease (Sjogren's Disease). Kim has spent years studying all types of wisdom teachers, including her hypnosis training with Marissa Peer.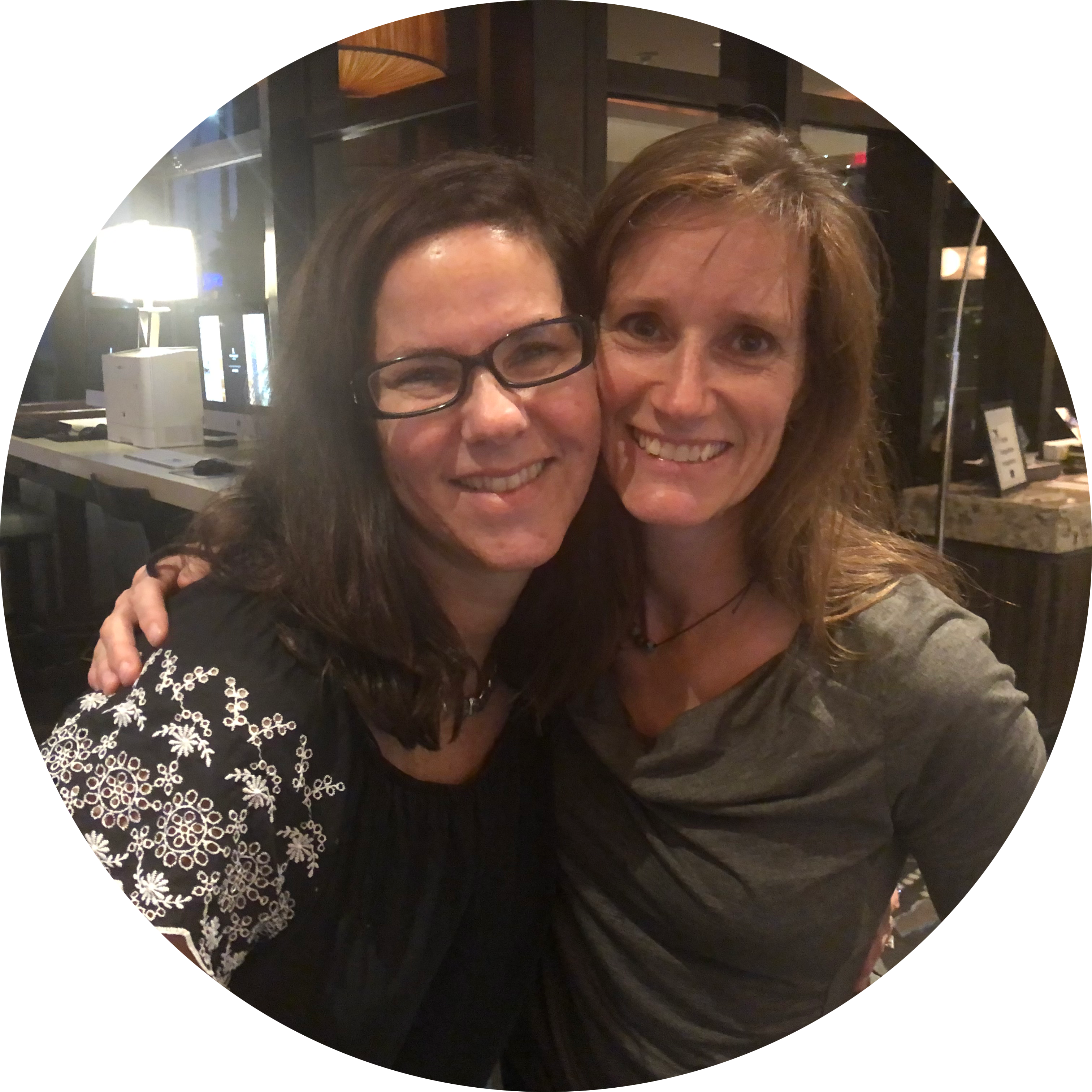 Testimonials
"Tia and Kim provided me with an opportunity to really understand on a deep level how I show up in the world - what drives my behaviour, what am I allowing in my life that doesn't serve me, what is standing in the way of me reaching my goals and stepping into the highest version of myself."
"Tia and Kim both have gifts, and they open themselves to share them with the world and help others do the same. Everyone is seen here, and everyone has gifts to uncover. They provide a safe, inviting space for all to open themselves up to grow and learn about themselves."
"Kim and Tia are great teachers who will motivate and encourage you to go within and heal the mind, body, and spirit."
A Few of the Other Courses Available
Click on "View All Products" to see all offerings available.